---
Latest information about the coronavirus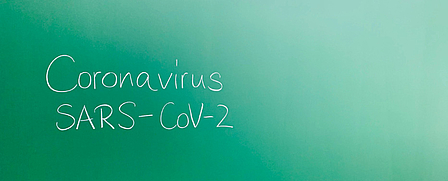 Statement from the university administration about coronavirus
22 March 2020:
The Free State of Saxony has published a general ruling which largely restricts public life. Until April 5th you must stay at home. You are only allowed to leave your home for the following purposes:
going to work (please note that a proof from your employer might be requested)
going to the grocery store
going to appointments with public authorities that cannot be delayed
going to the post office
visiting the doctor
sport and exercises
to walk pets.
If you go outside for one of the above named reasons, it is only allowed to go outside alone or in a group with people who live with you. You must not go out in groups with more than 5 people in total. Please also be advised to practice social distancing when you go out. Keep a distance of at least 1.5m to other people and avoid contacts with other people as much as you can.
Please note, that if you do not comply to these rules you can be fined and arrested by the government.
The general ruling can be downloaded in German here: https://www.coronavirus.sachsen.de/download/AllgV-Corona-Ausgangsbeschraenkungen_22032020.pdf. The text below is a reading version of it translated into English, intended to be comprehensible for international students and employees:
General Ruling

Enforcement of the Protection against Infection Act (IfSG)

Initial restrictions in connection with the corona pandemic

Announcement of the Saxon State Ministry for Social Affairs and Social Cohesion (SMS)
of 22 March 2020, Ref. 15-5422/10:

(...)

1. leaving domestic accommodation without good reason is prohibited.

2. good reasons are in particular:

2.1. the avoidance of immediate danger to life, limb and property,

2.2. the exercise of professional activities (this includes travelling to and from the place of work)

2.3. outward and return journey to emergency childcare in accordance with the general ruling of the SMS concerning day-care centres and schools of 18 March 2020 and to day-care facilities in accordance with the general ruling of the SMS of 20 March 2020, or professionally arranged substitute childcare,

2.4. ensuring security of supply for the population, including collection and delivery services (including through voluntary work)

2.5. carrying out the necessary delivery traffic, including letter and mail order business,

2.6. journeys by fire brigade, rescue or disaster control teams to the relevant base or location of action,

2.7. the use of medical, psychosocial and veterinary care services (e.g. visits to doctors, medical treatment and essential specialist consultations as well as blood and plasma donations), as well as visits by members of the medical and health care professions, insofar as this is medically urgently required (e.g. psycho- and physiotherapists, including in old people's and nursing homes) or within the framework of urgently required pastoral care,

2.8. supply channels for everyday consumer goods (retail outlets for food, wholesale trade, drinks markets, pet supply stores, pharmacies, drugstores, medical supply stores, opticians, hearing aid dispensers, banks, savings banks and ATMs, post offices, petrol stations, car and bicycle repair shops, dry cleaners, laundries, newspaper sales and postal voting)

2.9. the keeping of appointments with authorities, courts, bailiffs, lawyers and notaries that cannot be postponed,

2.10. Visiting spouses, life partners and long-term cohabitants, people in need of help, sick or disabled people (outside institutions) and exercising custody in the respective private sphere,

2.11. Accompanying vulnerable persons and minors,

2.12. Accompanying the dying as well as funerals in the immediate family circle, whereby the number of persons must not exceed 15,

2.13. Sports and exercise outdoors in the vicinity of domestic accommodation as well as visiting one's own allotment garden within the meaning of the Federal Allotment Garden Act, but exclusively alone or accompanied by one's partner or with members of one's own household and not in a group of more than five persons and

2.14. acts indispensable for the care of animals.

In the event of an inspection by the bodies entrusted with the execution of this order, the person concerned must provide appropriate evidence of the good reasons. Such evidence may be furnished in particular by presenting an employer's certificate, a company or service card or personal documents.

3. visits to old people's and nursing homes, institutions and outpatient assisted living communities and residential groups with disabled persons which are covered by the scope of application of § 2 of the Saxon Care and Quality of Living Act, hospitals and preventive and rehabilitation institutions in which medical care comparable to that provided in hospitals is provided (institutions pursuant to § 23 Paragraph 3 Nos. 1 and 3 IfSG) are prohibited. (...)

4. furthermore, everyone is required to reduce physical social contact with other people outside the members of his own household to an absolutely necessary minimum. Wherever possible, a minimum distance of 1.5 metres between two persons must be maintained.

5. express reference is made to the punishability of an infringement of points 1 and 3 of this order pursuant to § 75 (1) No. 1 IfSG.

6. aggravating orders of the local health authorities in connection with the containment of the corona pandemic remain unaffected.

7. This General Order is immediately enforceable pursuant to Section 28 Paragraph 3 in conjunction with Section 16 Paragraph 8 IfSG.

8. This General Administrative Order shall enter into force at 00:00 hours on 23 March 2020 and shall cease to have effect at 24:00 hours on 5 April 2020.

(...)

The violation of an enforceable order pursuant to § 28 Paragraph 1 Sentence 2 IfSG is punishable under § 75 Paragraph 1 No. 1 IfSG.
16 March 2020: Mittweida University of Applied Sciences switches entirely to mobile work
After the already completed conversion to digital teaching, the university administration of Mittweida University of Applied Sciences has decided, in agreement with the Saxon Rectors' Conference, to go into standby mode from Wednesday, 18 March, 12 noon.
All universities in the Free State of Saxony are joining this move, which will be in effect until at least 4 May 4 2020.
This move affects all areas of the university in teaching, research and university management. It affects all buildings including the Laserinstitut Hochschule Mittweida, the university library, the canteen and the Lothar-Otto-Sporthalle. It is binding for all members of the university!
Standby means that operations on campus are reduced to maintaining the infrastructure of digital teaching and core administrative processes as well as securing the facilities. Apart from a core team, all employees will no longer be able to operate on campus.
Teaching and learning will continue to be realized via digital offerings. This offer will be successively expanded.
As has already been the case for students and teachers, this now also means the transition to mobile work for a large proportion of employees.
We inform students and employees on the sub-pages linked to this page about the detailed implementation for all groups (possibilities for mobile work, examination law aspects, etc.):
Please keep up to date from home with this page and pay attention to the inbox in your hs-mittweida.de e-mail box.
Generally speaking:
All members of the university (students, employees), external service providers and the public are not allowed to enter the university buildings. Door opening via the HSMW-Card is switched off. This means that all activities associated with presence at the university are to be refrained from. This includes individual laboratory and desk work as well as examinations, workshops, service consultations and appointments with external organisers, regardless of the number of people involved.
Strictly regulated exceptions apply, which are made for security and the maintenance of necessary services.
Accordingly, access to the university buildings is only permitted to the security guards and named employees, who are informed of this by the university management.
The consequences of the efforts to slow down the spread of the coronavirus, in addition to the economic dimension, affect more and more areas of our personal and social everyday life, even if we are not affected by the disease. In addition to individual hygiene rules and behaviour after stays in risk areas or contact with possibly infected persons, the most effective measure against the further rapid spread of the coronavirus is the avoidance of mobility and direct contact. This delay helps to relieve the burden on the healthcare system and can save lives.
With this in mind, we ask for your understanding for this measure and for the regulations that have been made.
The standby operation of the university is a deep cut in university life and a great challenge for the whole university family. Together we want to meet this challenge and master it with a lot of Mittweida inventiveness and energy.
We would like to thank you today for your cooperation and support.
We wish you all and your families the right amount of serenity and, above all, good health.
Yours
Ludwig Hilmer, Rector
Sylvia Bäßler, Chancellor
Gordon Guido Oswald, Representative of the Rector for Student Affairs
11 March 2020: Start of face-to-face lectures and events postponed.

Mittweida University of Applied Sciences has postponed the start of the face-to-face lectures in the summer semester 2020 by at least two weeks. In the meantime there are statewide considerations to extend this postponement.

By limiting students' mobility to the area directly surrounding them, we are helping to slow down the spread of coronavirus. Mittweida University of Applied Sciences therefore urges students not to travel to Mittweida at the moment. This applies regardless of where they travel from.

The university will not be closed! The postponement of face-to-face lectures for the summer semester 2020 means that courses can continue to be held, as the lecturers will increasingly make use of e-learning services. Information on how you as a student can attend your respective courses will be provided by your faculties/institutes and your lecturers.

Block courses already started will be continued until further notice. Research and teaching activities that do not require presence at hte university will start and continue as planned on 16 March. The employees in teaching support and service areas as well as in university management will carry out their tasks as usual. The university library and canteen are also open.

Mittweida University of Applied Sciences will provide further information on the timetable for the start of the on-site courses by 23 March at the latest.

The study information day planned for 4 April will also not take place as an event on campus. Instead, Mittweida University of Applied Sciences is planning a digital alternative for prospective students who would like to get an overview of the study offers and ask questions. Further information on this will be available shortly. Public events such as the Campusfestival Warmup on 19 March, the Public Lecture Series on 18 and 25 March and the Children's University on 28 March will be postponed.

We will continue to keep all members and friends of Mittweida University of Applied Sciences up to date and update our information on this website and the subpages linked to it on a regular basis in light of the possible further spread of the coronavirus .

For further questions which are not answered on this and related pages, there are several contact persons at the university listed on the subpages. You can also contact kontakt@hs-mittweida.de by e-mail. Monday to Friday from 9 am to 3 pm, you can also call +49 3727 58 1198 for further information.
Detailed information for students, lecturers and all employees